I've been wanting to make muesli bars for the longest time now, and I finally got my act together and did it today!
I think I had put off by how long I thought it would take, or possibly the fact that I could just buy them at the store whenever I wanted them... The convenience of it was too much to resist!
But. Boy am I glad that I finally got around to making them myself. Honestly, they couldn't be simpler. Plus, they don't have any of the nasty preservatives and chemicals the store bought ones have, not to mention, you can pretty much put whatever you like in them! Works for me.
There's a pretty simple formula to making granola bars.
You need five things:
1. Grain to make up the bulk
2. Nuts and seeds for protein and flavour
3. Fruit for deliciousness
4. Something sweet and sticky (honey, agave necter, maple syrup, etc).
5. A binder, like butter or a nut butter, apple sauce, or even some processed fruit.
I used walnuts, sunflower and pumpkin seeds, chia seeds, cinnamon and allspice, but it's so easy to substitute or leave things out with this recipe! You can use whatever nuts, seeds or spices you like. Same goes for fruit! Though make sure it's dried, otherwise your granola bars will be pretty soggy!
This is the recipe I used, though please be careful as I didn't measure anything exactly, so it might need some adjustment. Basically, what you want is a mixture that will stick together, and hold.
Date, Fig and Walnut Muesli Bars
Ingredients:
2 cups rolled oats (do not use instant oats!)
1 cup chopped figs and dates
1 handful chopped walnuts
2 tsp chia seeds
1 tsp cinnamon
½ tsp allspice
1/3 cup sunflower and pumpkin seek mix
½ cup organic peanut butter
1/3 cup of honey-maple syrup blend (I ran out of honey...)
I also added a spoonful of protein powder and some phsyllium husk for some added goodness
Method:
1. Preheat oven to 130˚C and line a tray with baking paper.
2. Throw everything into a bowl together and mix thoroughly until everything is moist and sticks together.
3. Empty onto baking tray and pat down until even.
4. Bake for 25-30 minutes, or until golden and firming up.
5. Leave to cool until hard.
6. Slice into bars and store in an air tight container for up to a week.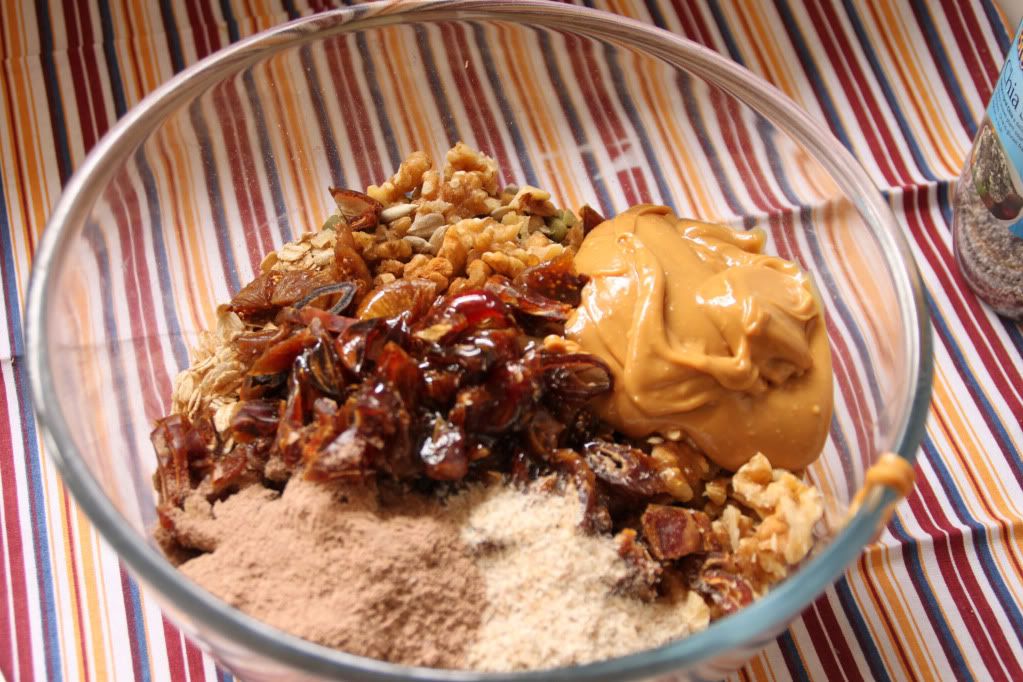 Like I said, just throw everything into a bowl and mix!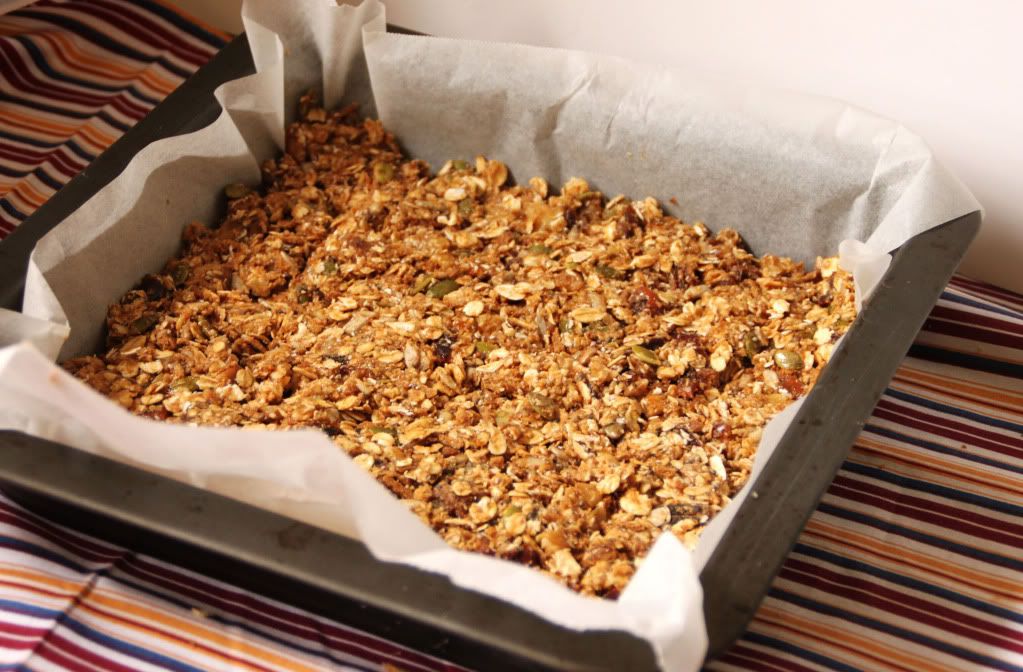 Then pour into a baking tray and press down!
Viola! The finished product!
See what I mean? Eeeeasy!
And oh so tasty!
Seriously, these are the perfect snack. They're delicious, protable and full of goodies to keep your energy levels high without being overloaded with sugar and processed nothings!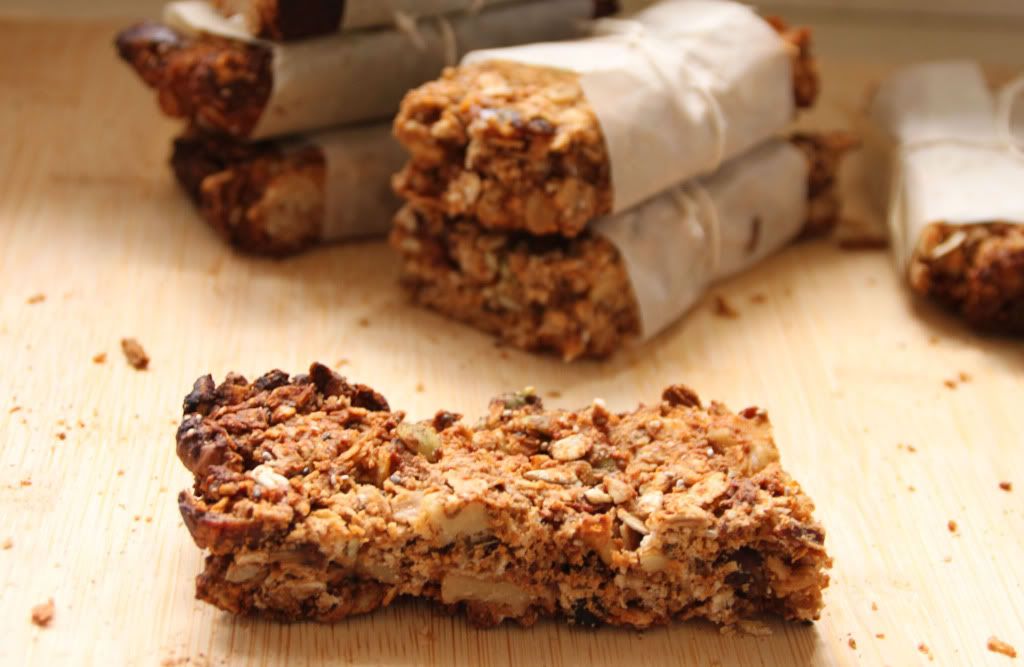 All-time new favourite uni snack. Definitely.