I love pears. All kind of pears. Fresh, poached, baked, made into a compote...I just can't get enough. Which is why autumn is such a wonderful time for me. The local grocery store goes nuts for them, and I can have as many as I like. :D
Anyway, yesterday, I bought some beautiful 'Red Sensation' pears, for no other reason than to take photos of them!
They're not particularly good for baking/poaching or anything like that, so I also bought some tiny little paradise pears to poach and some Williams pears to bake! I now regret not also getting some of the Beurre Bosc as well...but well, I think I would have started looking like the crazy pear lady so I had to pass.
Tell me what you think of these photos, eh?
Red sensation pears are available from February to the end of May.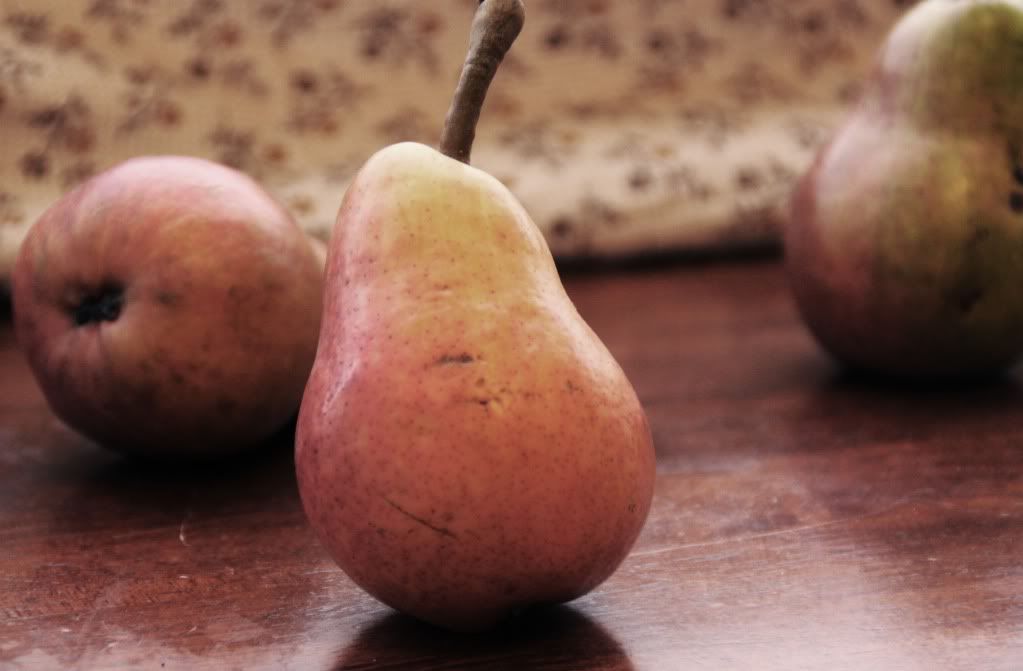 As you can see, they're a beautiful mix of colours. Starting off green, they turn evermore red until they're ripe.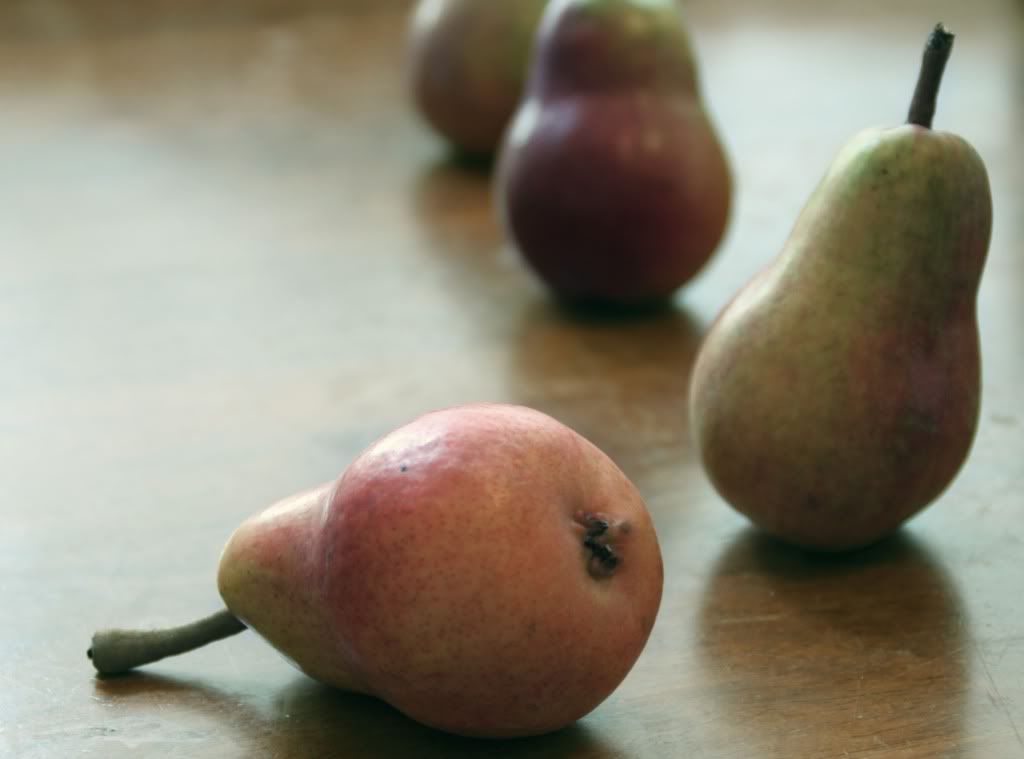 They're also quite small! Thogh wou'd never guess from thee photos, the ones I bought all measured about 7cm tall!
(I love the two above photos. Even if I failed at focus in both!)
Red sensation pears have a creamy, fine textured flesh and are moderately juicy when fully ripe (It takes about 7 days for them to ripen).
Now as I said before, red sensation pears aren't particularly good for cooking, though you could certainly use them that way if you want, but to get the most out of them, on their own or in a delicious autumn fruit salad is the way to go!
(P.s, as you can probably imagine, the next two posts will feature my other lovely pears...with recipes!)